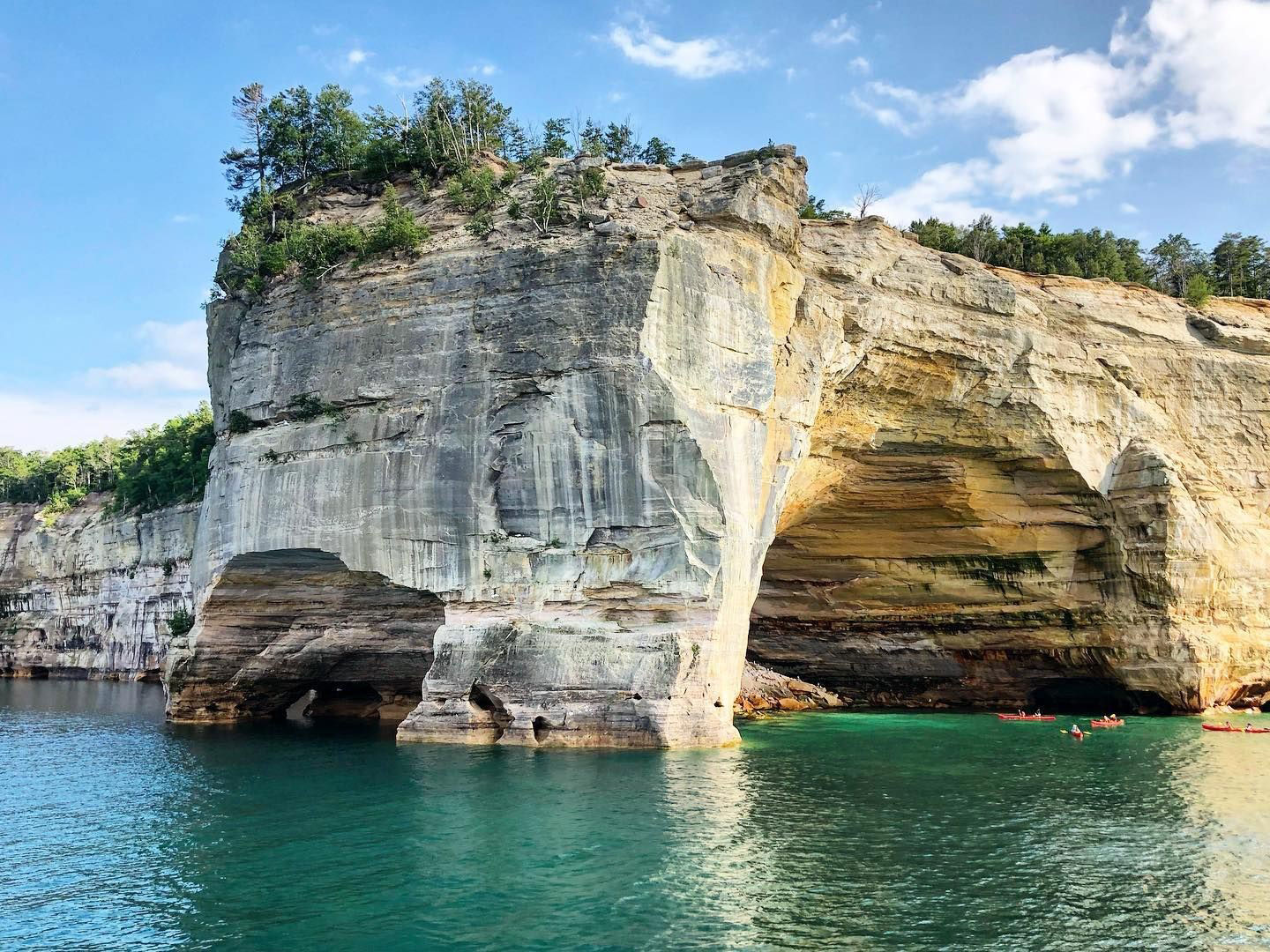 Pictured Rocks National Lakeshore. PC: Instagrammer @somedayisnow_rtw
Why is it Called Pictured Rocks?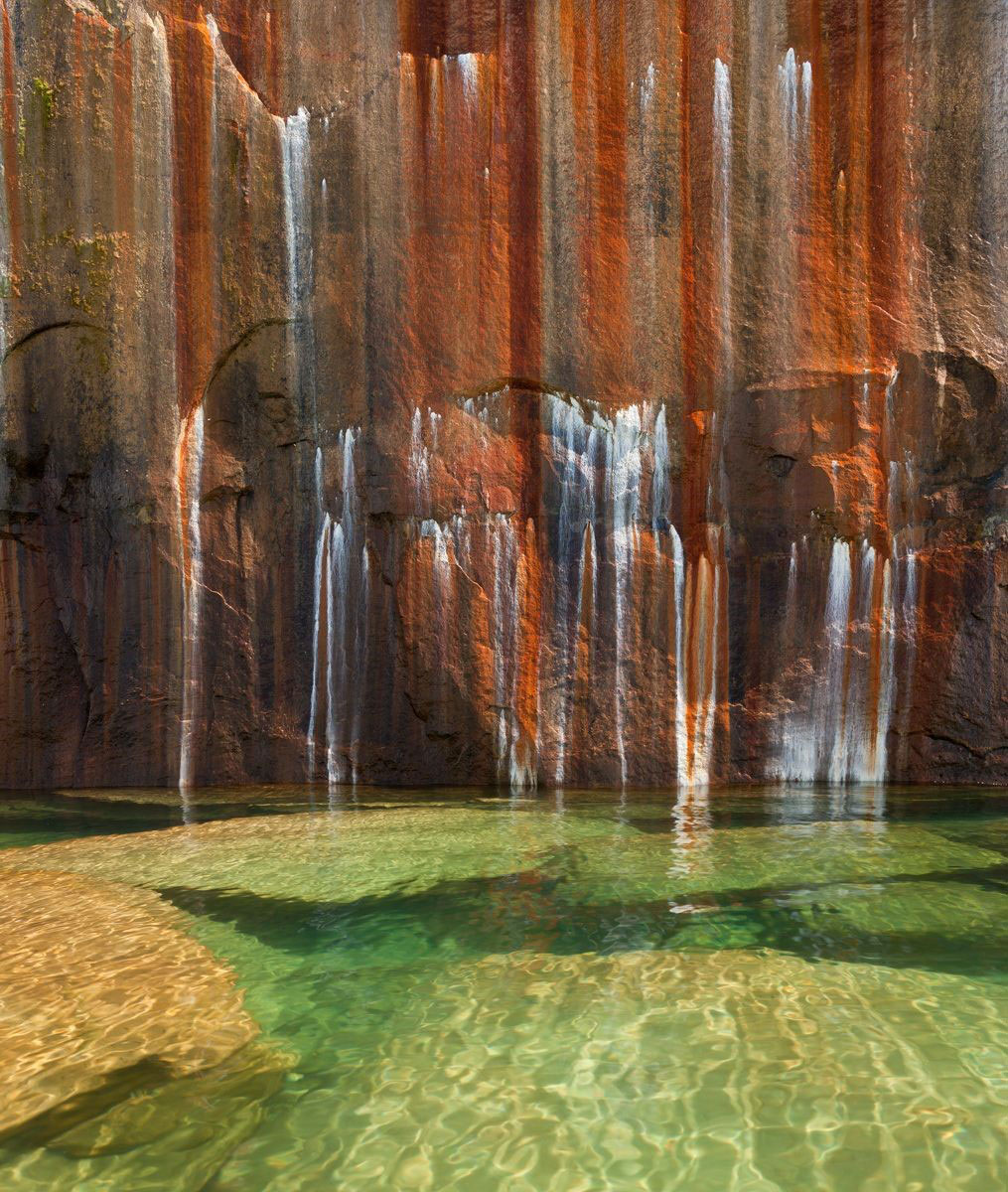 The colors of the cliffs. PC: Craig Blacklock
Pictured Rocks got its namesake from the minerals that stain the rock face of the 50 to 200 feet sandstone cliffs along miles of pristine Lake Superior shoreline. Vibrant hues of red, blue, white and green color the cliffs from minerals like iron, copper, manganese, and limonite, and reflect off the turquoise water that surrounds them.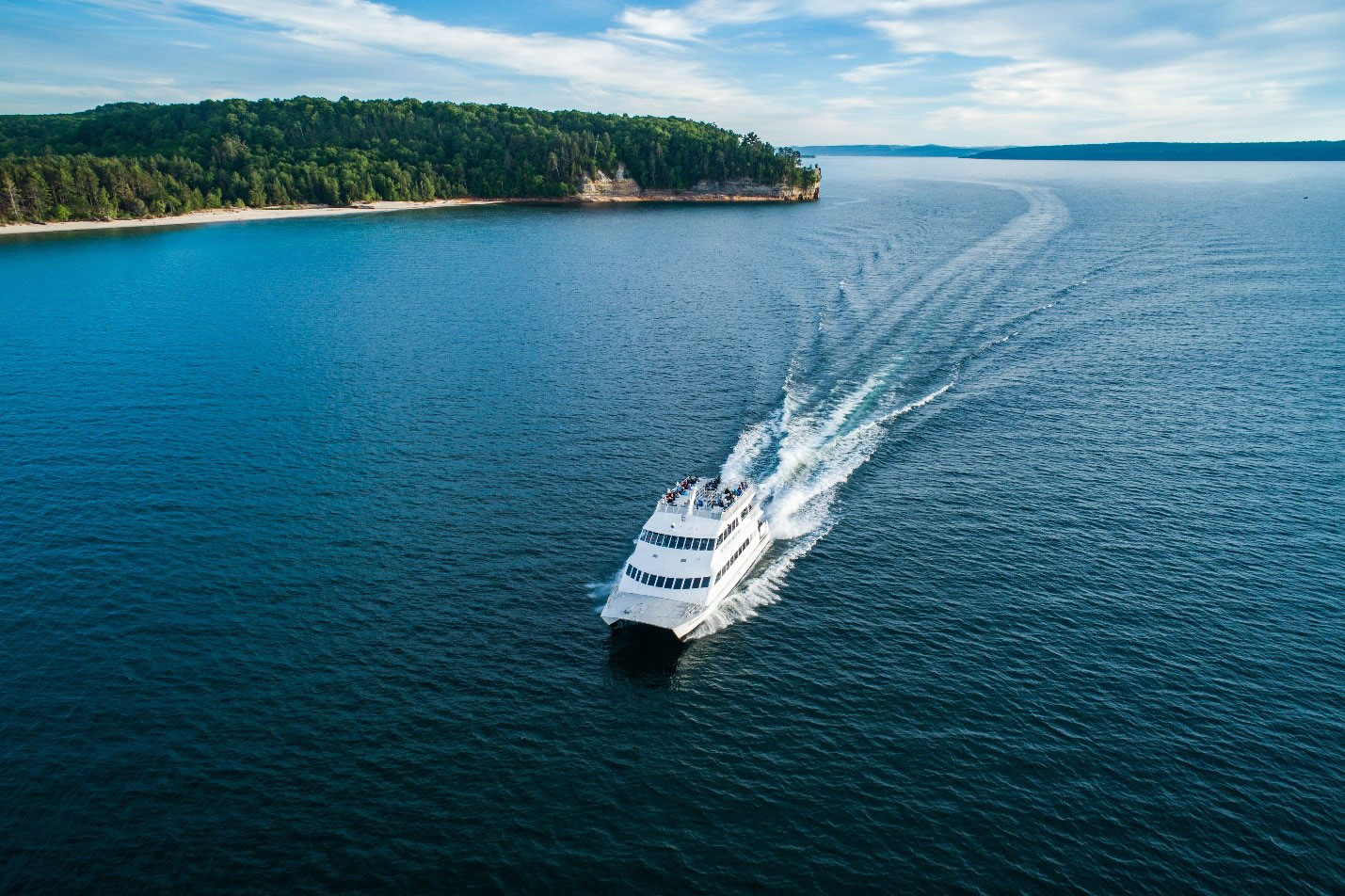 Cruising along the national lakeshore. PC: Munising Visitors Bureau
Delighting passengers along the gorgeous shoreline as the oldest tour company in Munising, Pictured Rocks Cruises operates every day from early May to mid-October. View the brilliantly colored cliffs, sea caves, waterfalls and see famous landmarks like Lovers Leap, Miners Castle, Chapel Rock, and Grand Island's East Channel Lighthouse aboard one of their 2 to 2 1/2-hour-long tours.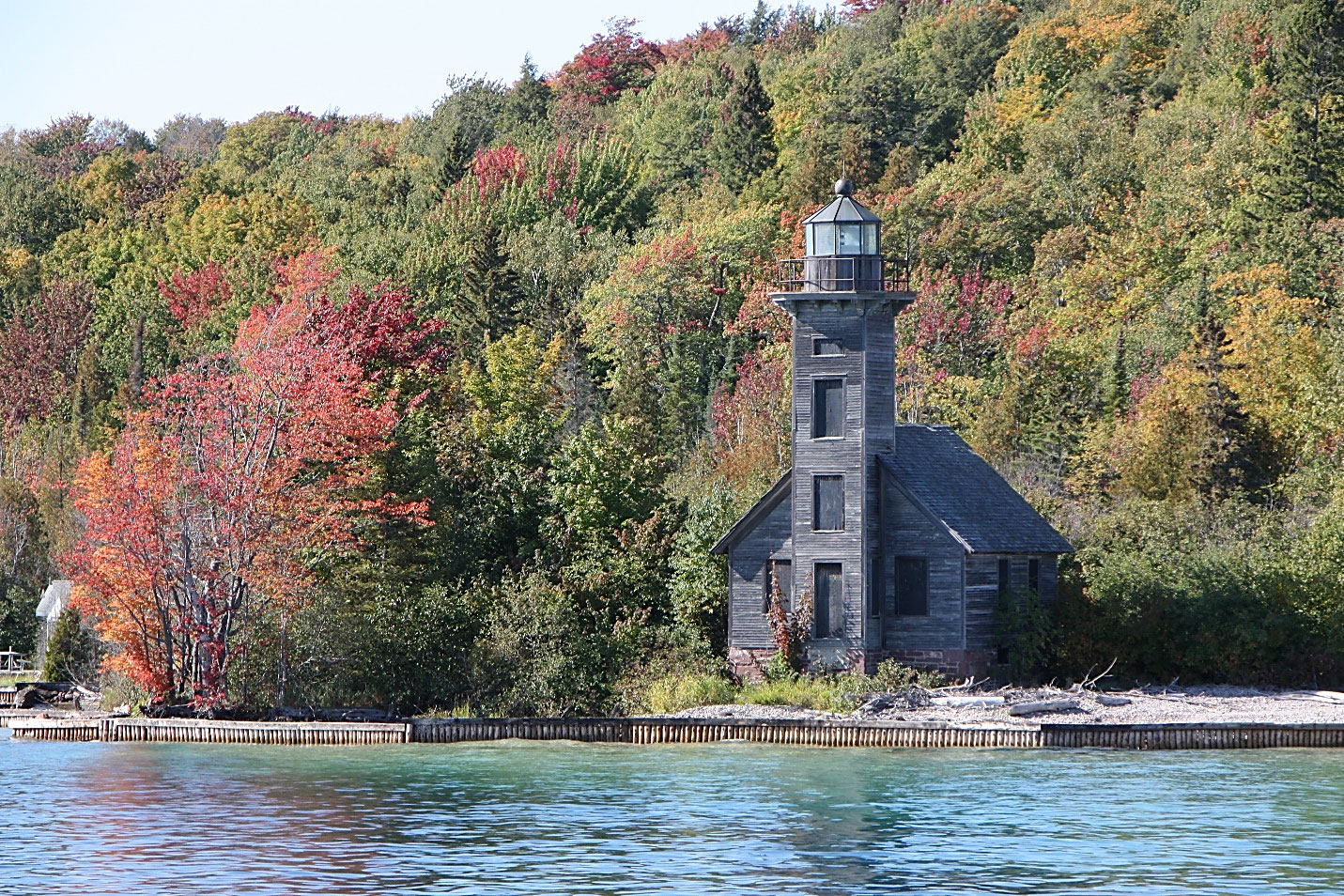 East Channel Lighthouse. PC: Instagrammer @maymiejameson
Pictured Rocks Cruises offers three tours for guests: the Classic Cruise, the Spray Falls Cruise, and the Sunset Cruise. Each tour offers intimate views of the East Channel Lighthouse on Grand Island, Miners Castle, Lovers Leap, and other park landmarks. The Spray Falls Cruise takes passengers a little farther along the lakeshore to an additional waterfall – Spray Falls. Cruises vary from 2 to 3 hours long, each traveling approximately 40 miles round-trip.
Each tour departs in front of the Cruises' office and gift shop near the city dock in downtown Munising.
Over 10 Gorgeous Waterfalls
Spray Falls, Pictured Rocks National Lakeshore. PC: Tim Trombley
You don't have to travel far in the U.P. to find stunning waterfalls … the area is home to hundreds of them! With its proximity to the Great Lakes and countless streams and creeks, it's no wonder the rural area is overflowing with these gorgeous sights. Several of the falls can even be found within the Pictured Rocks.
Beautiful Sandy Beaches
Sand Point Beach, Pictured Rocks National Lakeshore. PC: Instagrammer @maymiejameson
Surrounded by Lake Superior, there are countless pristine beaches for you, your family, and friends to enjoy in the Munising area, with more than five in the Pictured Rocks!
The Grandest Island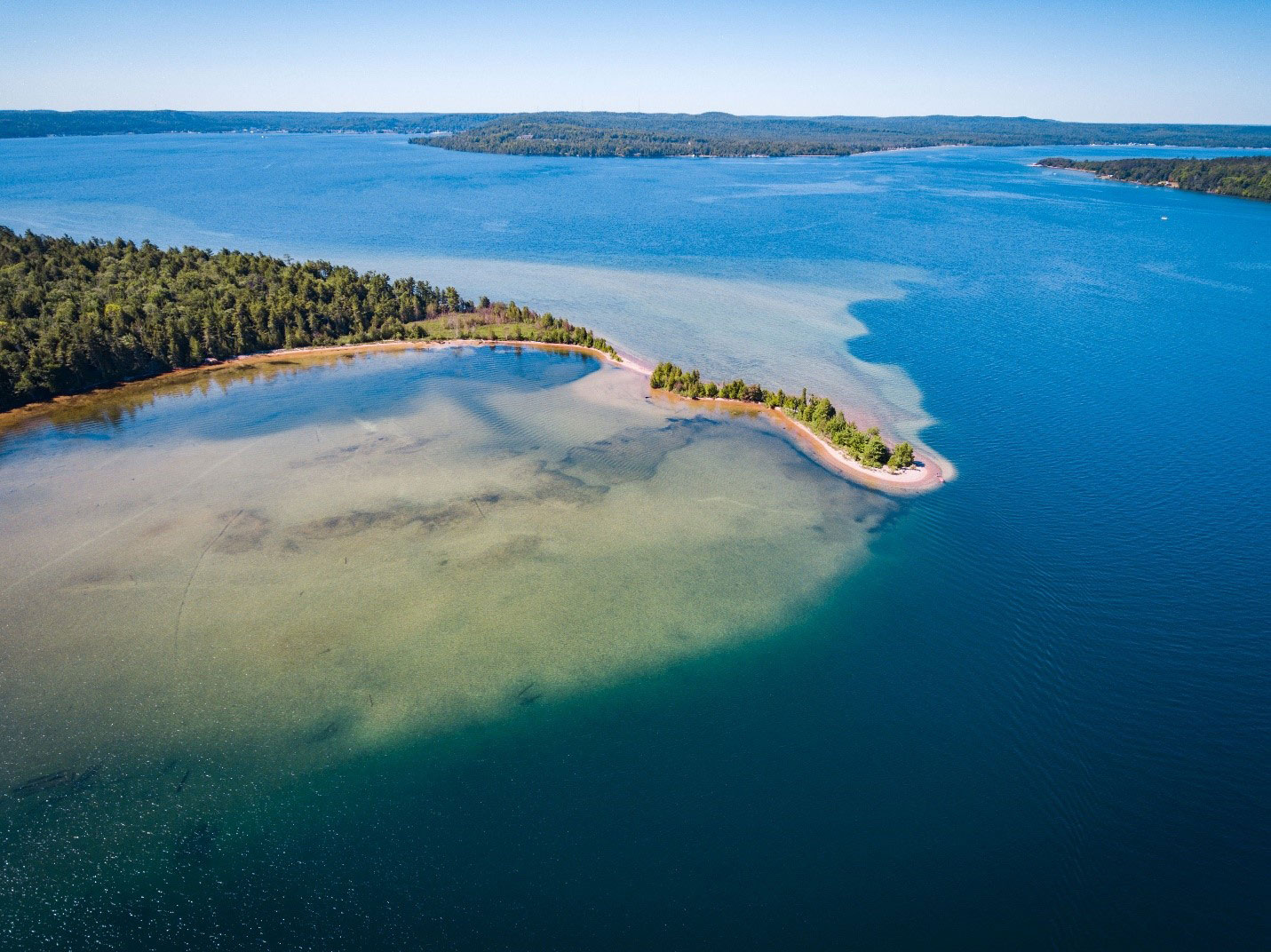 Grand Island Recreational Area. PC: Munising Visitors Bureau
Take a 5-minute ferry ride from Munising to historic Grand Island! It's the perfect place to spend a day or even a few hours hiking, biking, fishing, and exploring. The island provides a combination of rugged dirt trails and gravel roads that will accommodate any level of adventurer.
Hundreds of Miles of Trails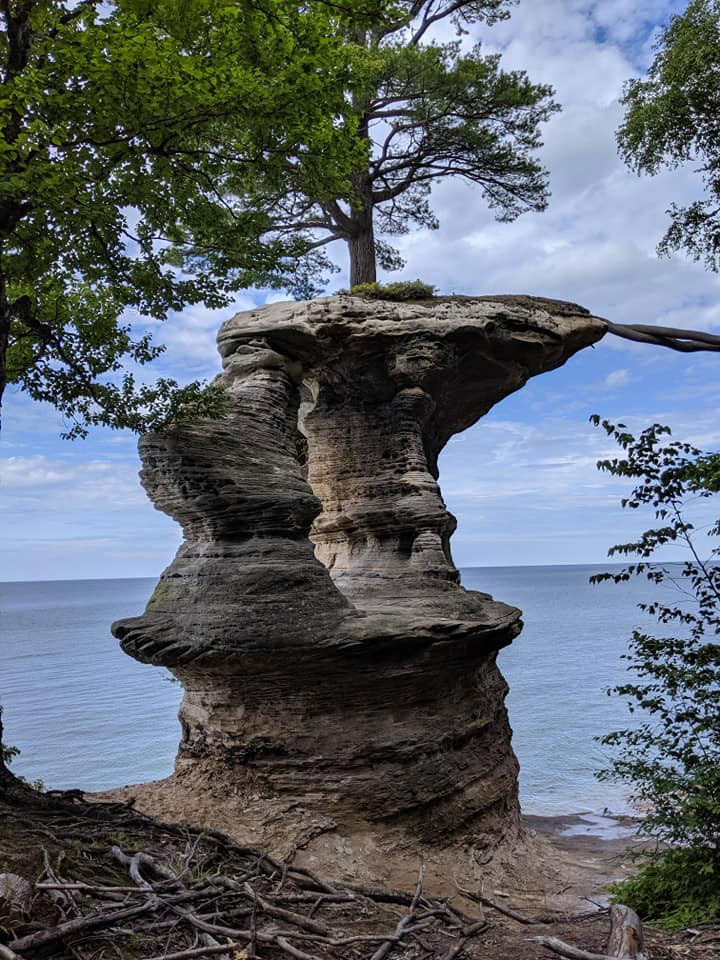 Chapel Rock PC: Instagrammer @maymiejameson
Whether you're looking for a short walk, a day-long excursion, or a backpacking experience, Pictured Rocks has some of the best trails in the world. Nearby Hiawatha National Forest also has a slew of hiking and biking options for adventure seekers.
Kayaking Through Sea Caves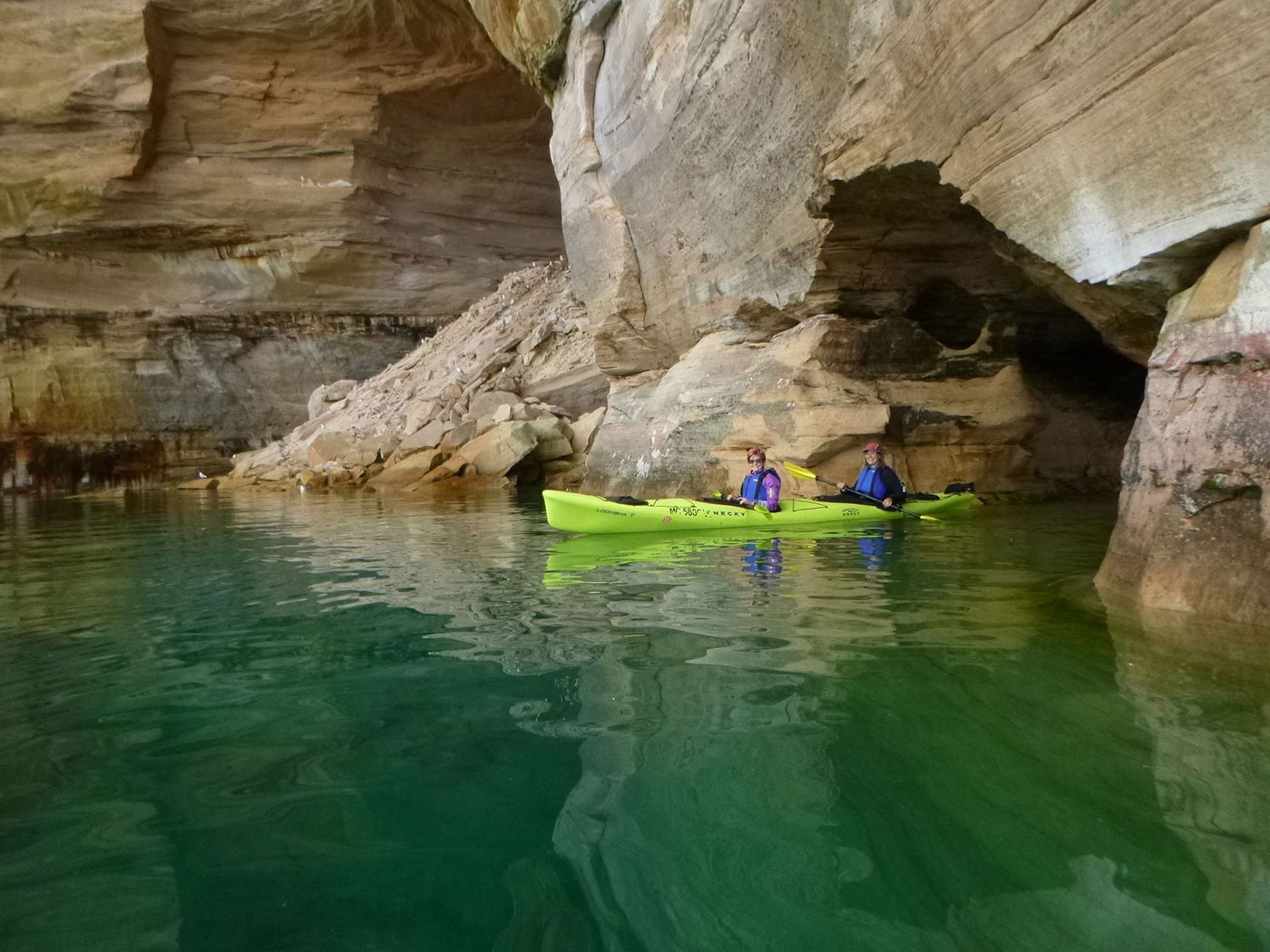 Paddling through caves. PC: Pictured Rocks Kayaking
How Do I Get There?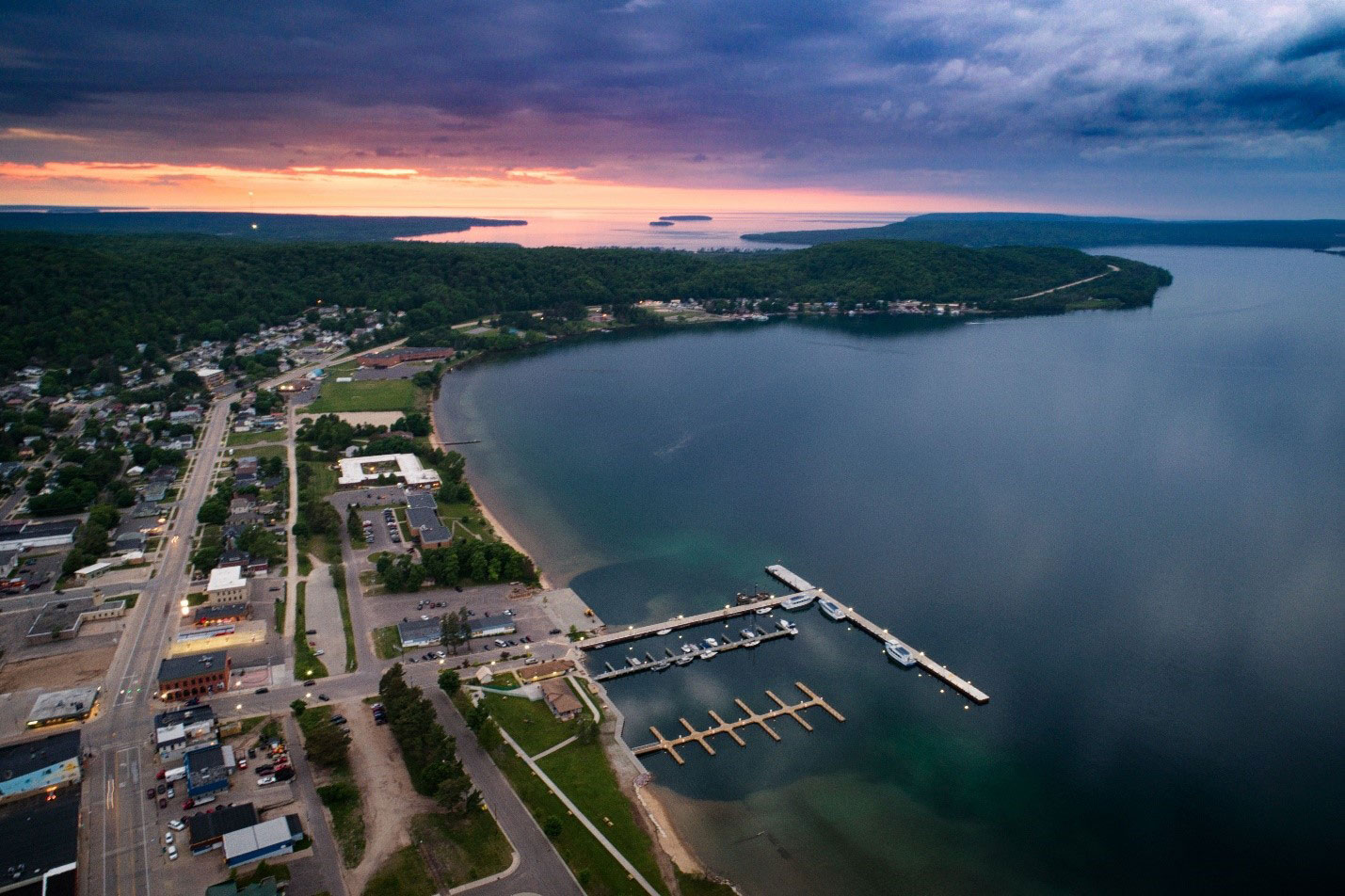 Munising. PC: Munising Visitors Bureau
Nothing says adventure like hitting the open road. Or fly into Sawyer International Airport, which is conveniently located in the central U.P. and a 45-minute drive to Munising, where your Pictured Rocks adventure awaits!