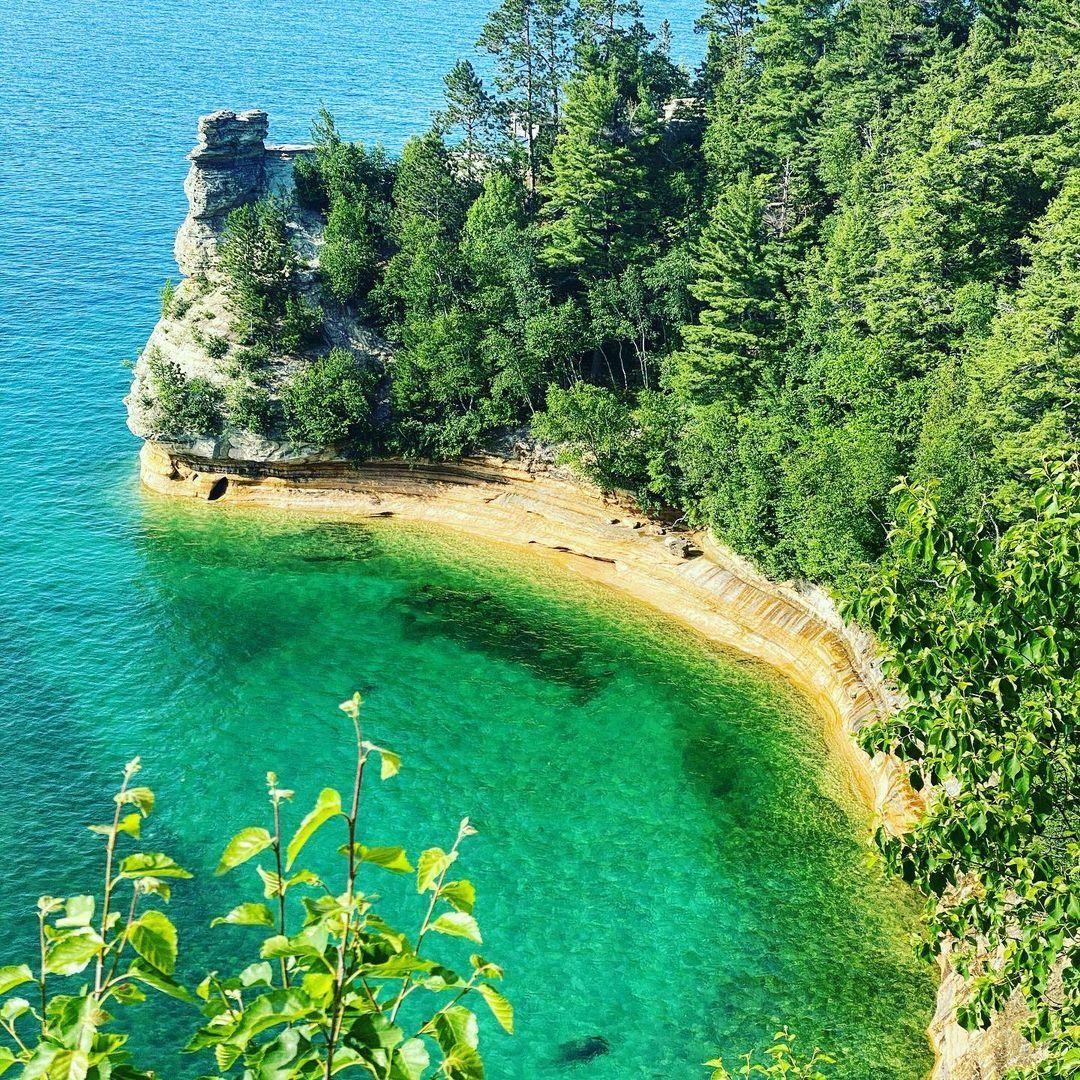 Miners Castle, Pictured Rocks National Lakeshore. PC: Instagrammer @aswegoplaces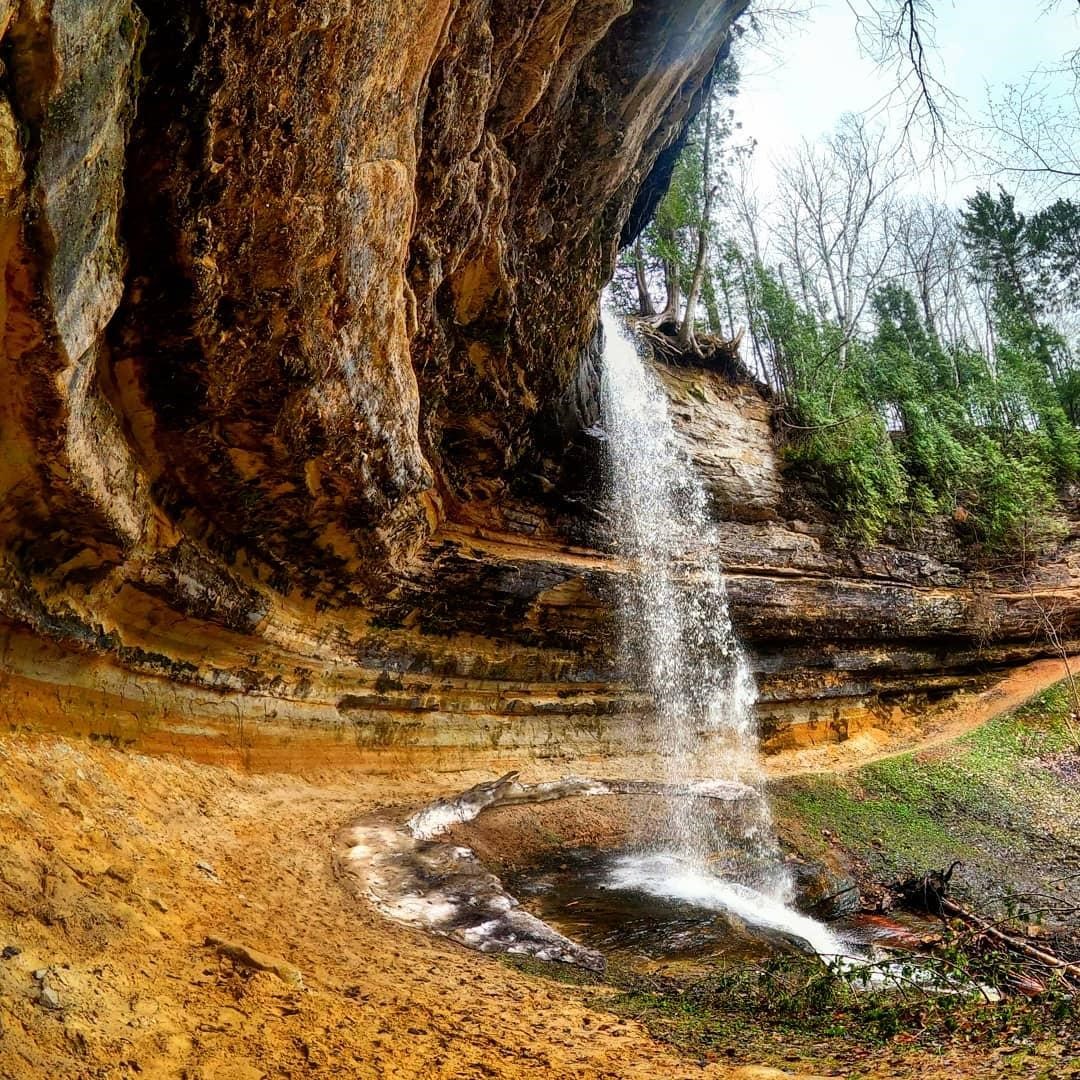 Munising Falls. PC: Instagrammer @michigan_girly
Within driving distance from Toledo, Cleveland, and Cincinnati, the Pictured Rocks makes a perfect road trip for anyone living in Ohio since there's plenty to see along the way. Check out these attractions along the way as you cruise through Michigan's two peninsulas:




Below the Mackinac Bridge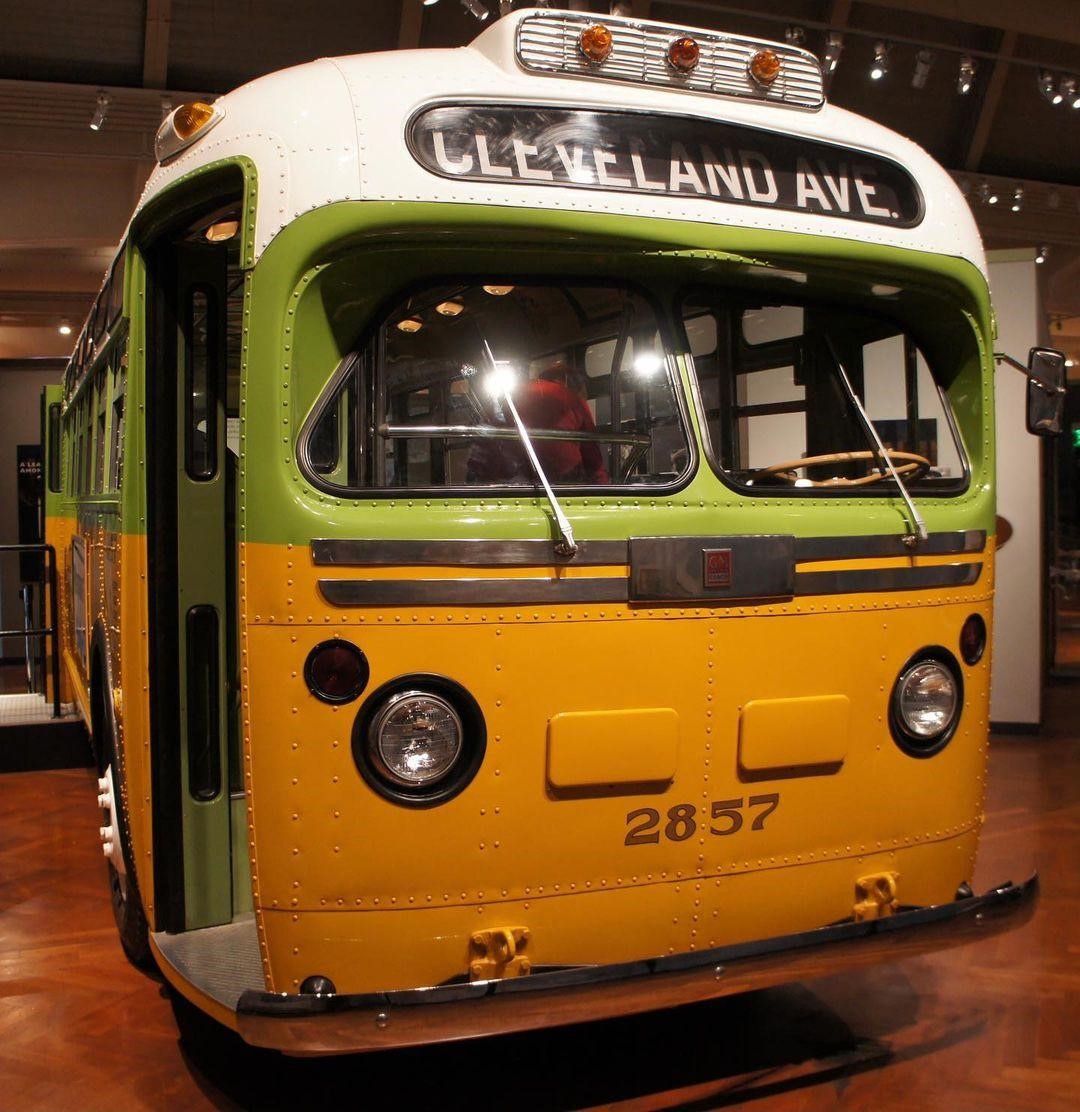 The "Rosa Parks bus", Henry Ford Museum. PC: Instagrammer @theonlyvimal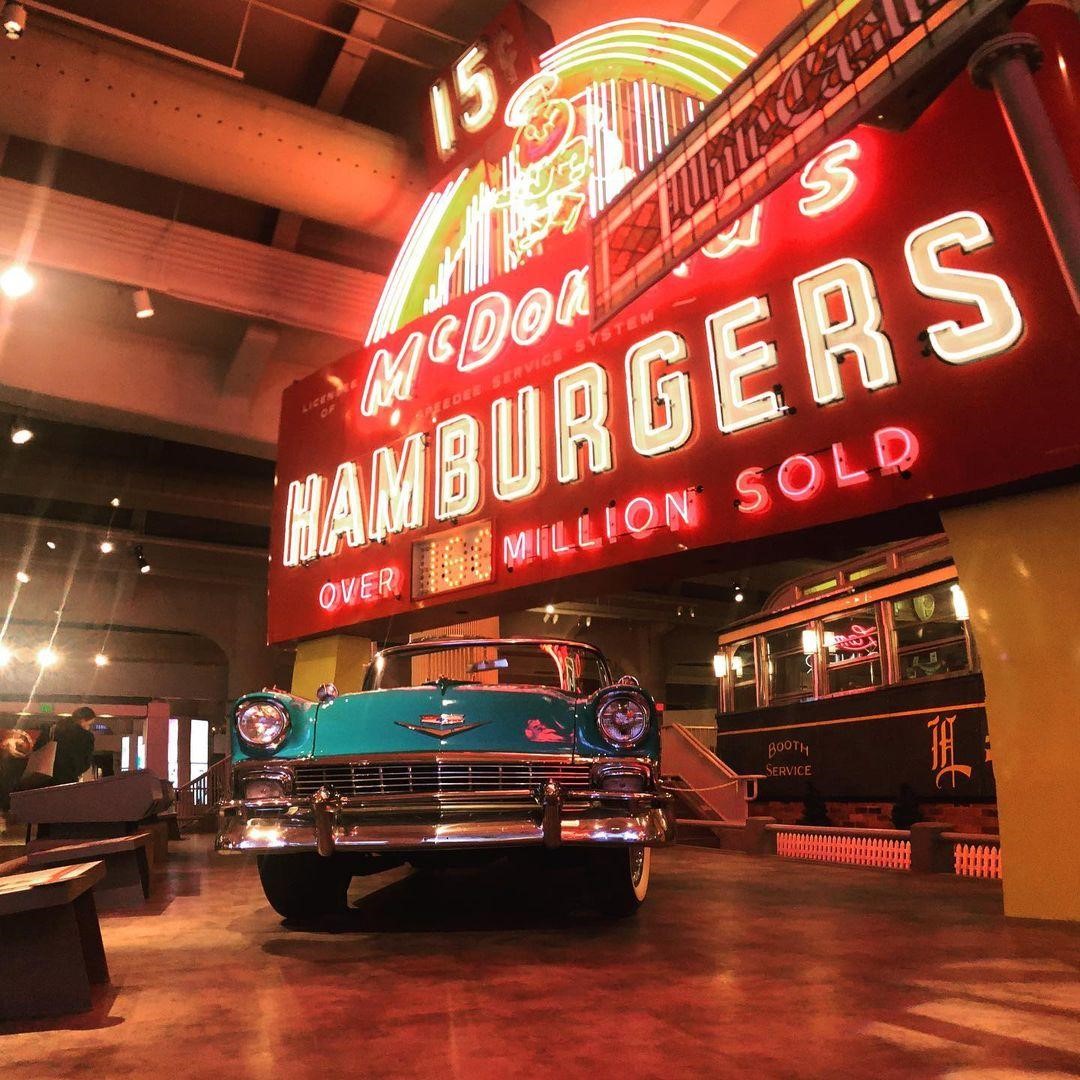 A replica of the first McDonald's chain next to a classic car at the Henry Ford Museum. PC: Instagrammer @nicky.kwd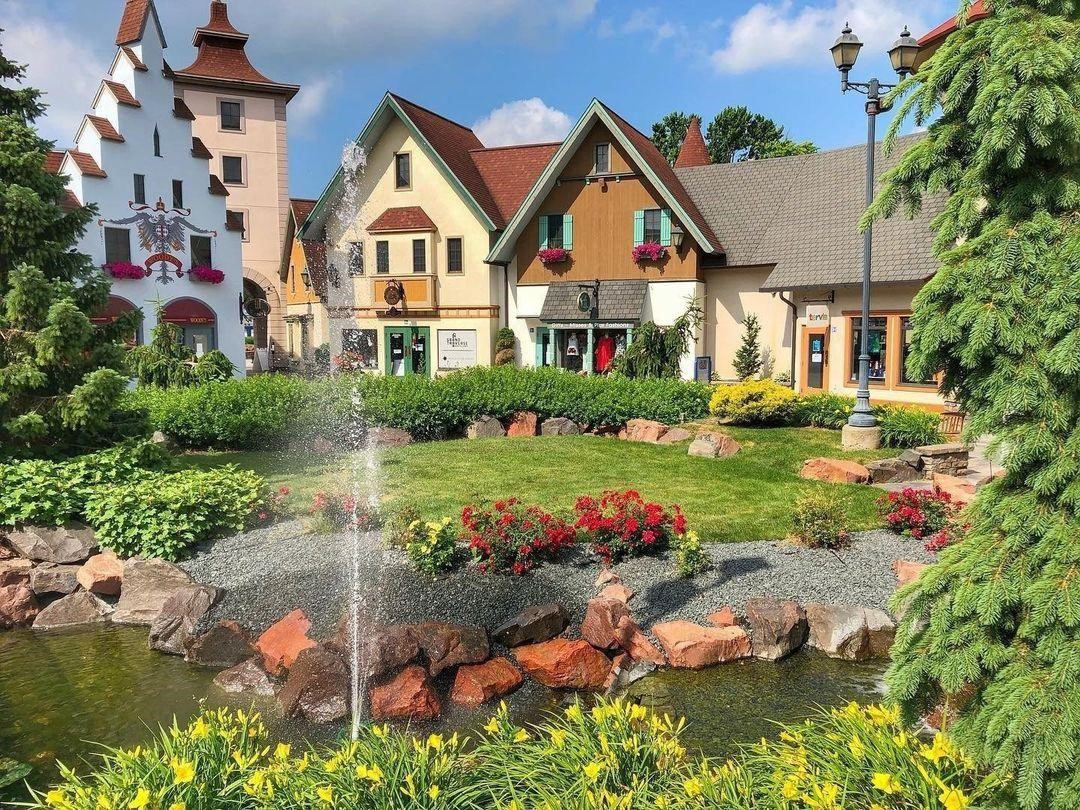 Frankenmuth's River Place Shops. Instagrammer @riverplaceshops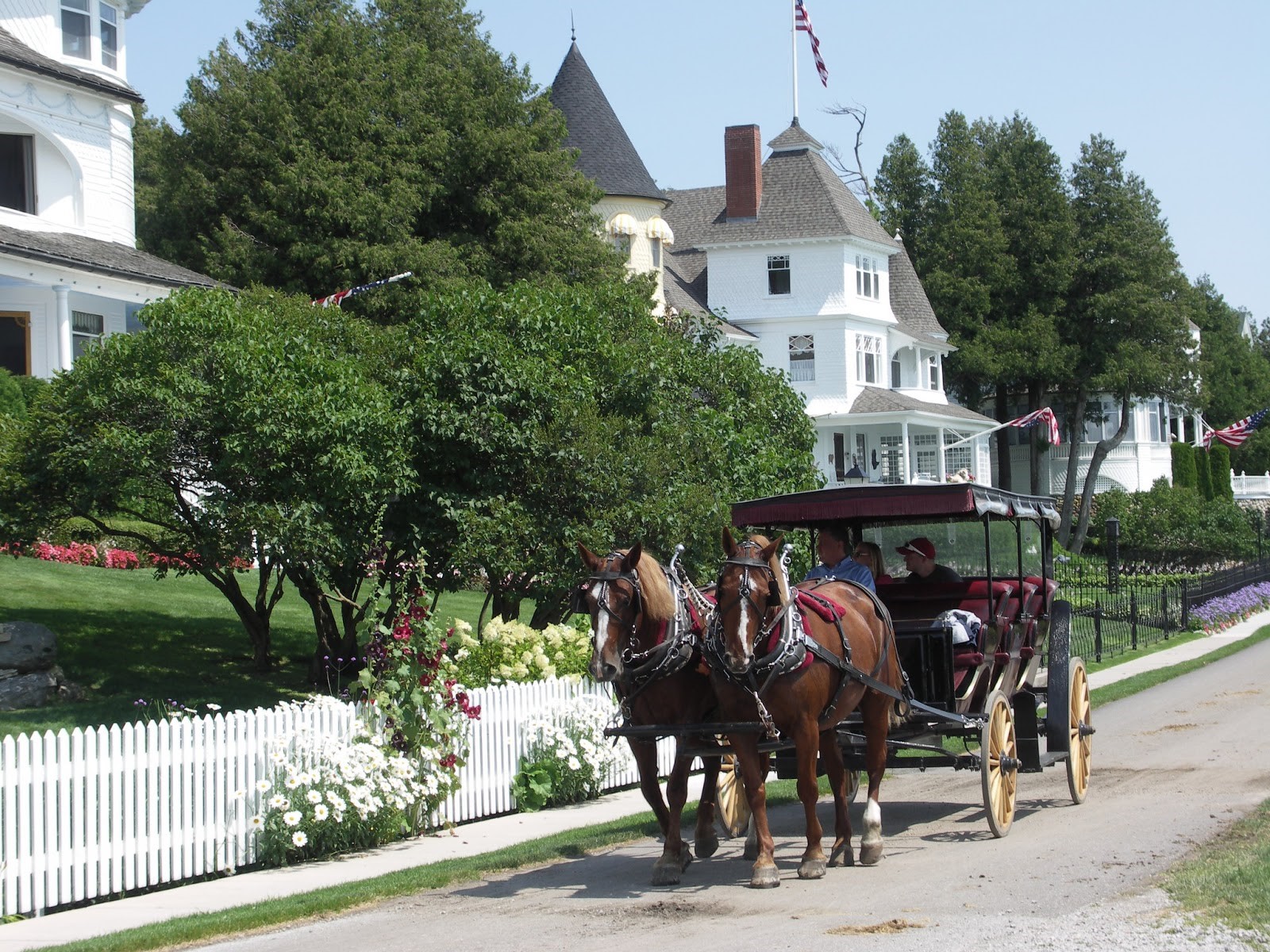 Take a short ferry ride to Mackinac Island, a beautiful area reminiscent of a time when riding in a horse and buggy was the common way to get around. No cars. No chain hotels. Just world-famous fudge, unique shopping and dining options, one-of-a-kind golf courses, and more.




Above the Mackinac Bridge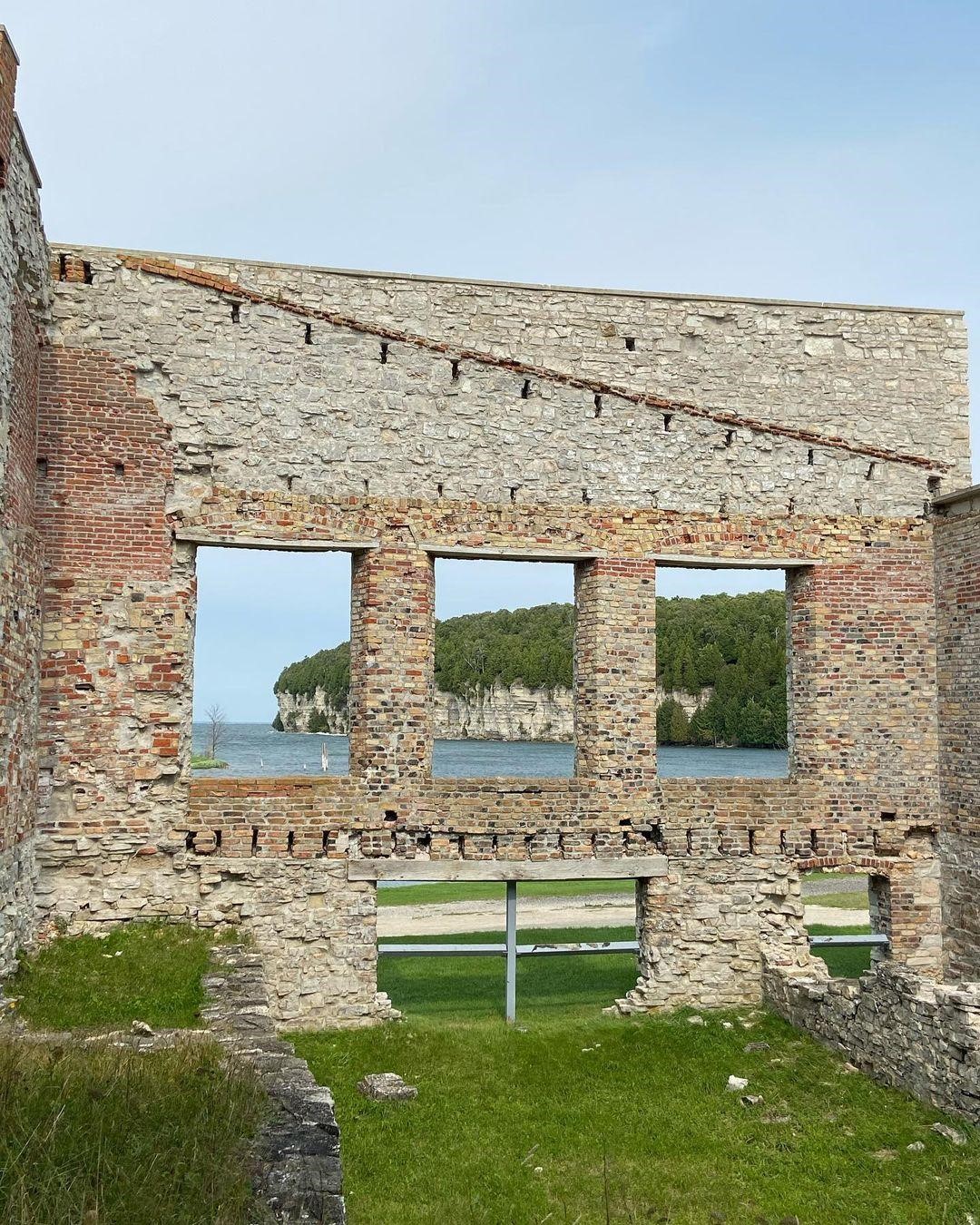 PC: Instagrammer @serpentvvitch
Fayette Historic State Park is a museum village, preserving a once bustling iron smelting company town in the 1800s along the shores of Lake Superior. The park includes 22 historic buildings and exhibits. Visitors can take guided tours or self-guided walks.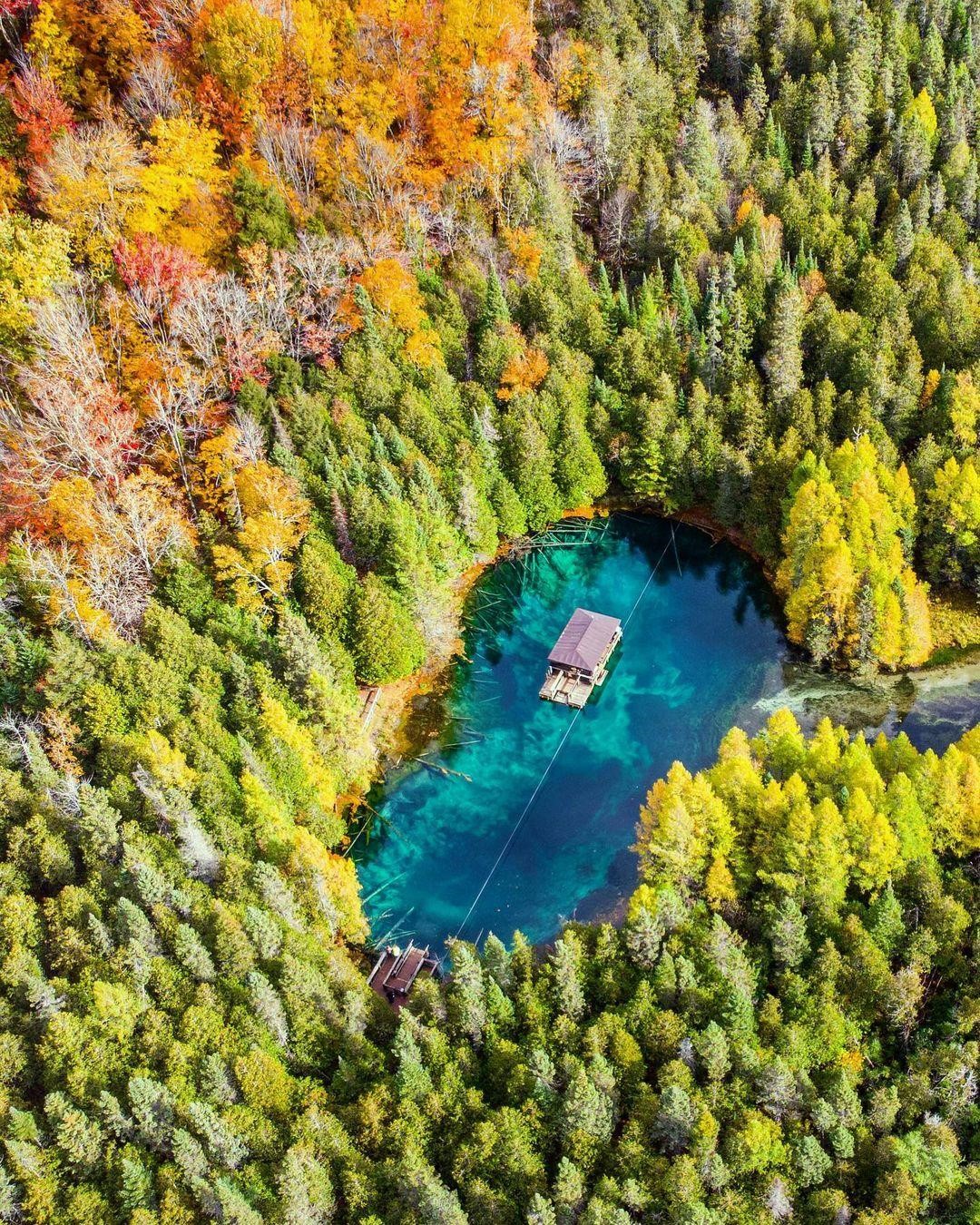 PC: Instagrammer @dangerousbiz, www.dangerous-business.com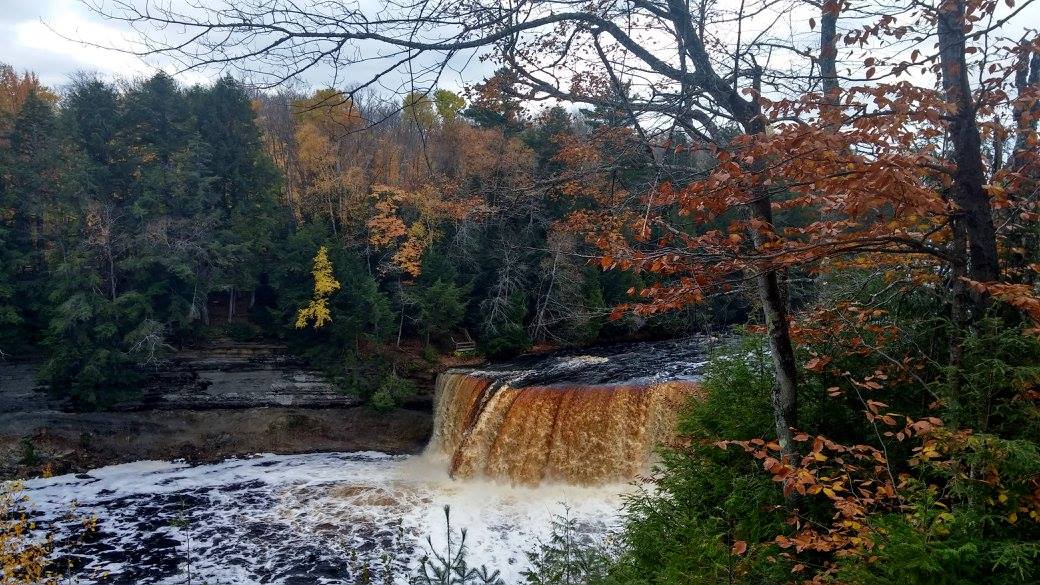 Upper Falls, Tahquamenon Falls. PC: Instagram user @maymiejameson
Upper Tahquamenon Falls
– with a drop of nearly 50 feet and more than 200 feet across – is the largest waterfall east of the Mississippi. More than 50,000 gallons of water rushes over the edge every second and crashes into the Tahquamenon River. Four miles downstream is the Lower Falls, a series of five smaller falls cascading around an island.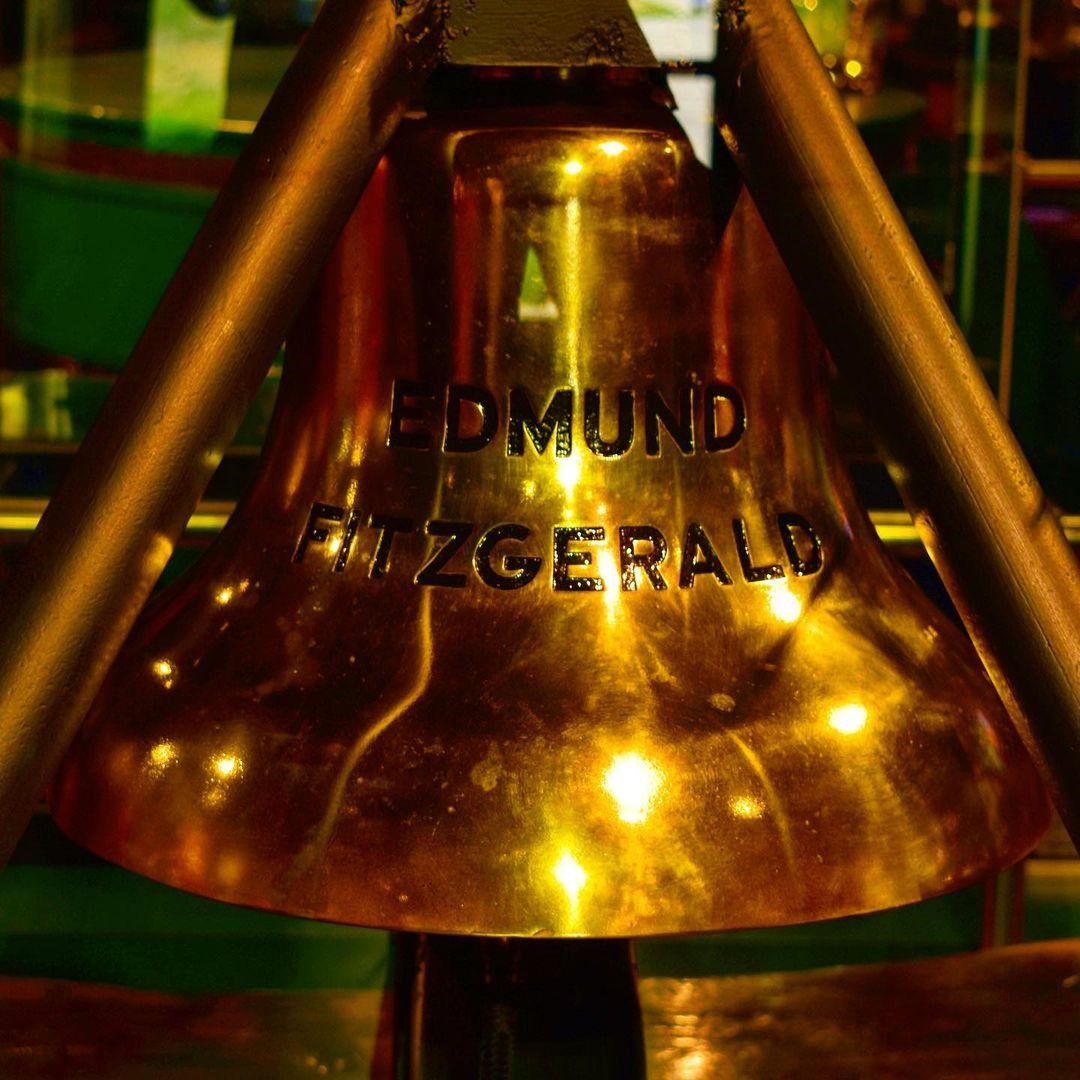 PC: Andrew Rakowski, Instagram @adventuresofatailor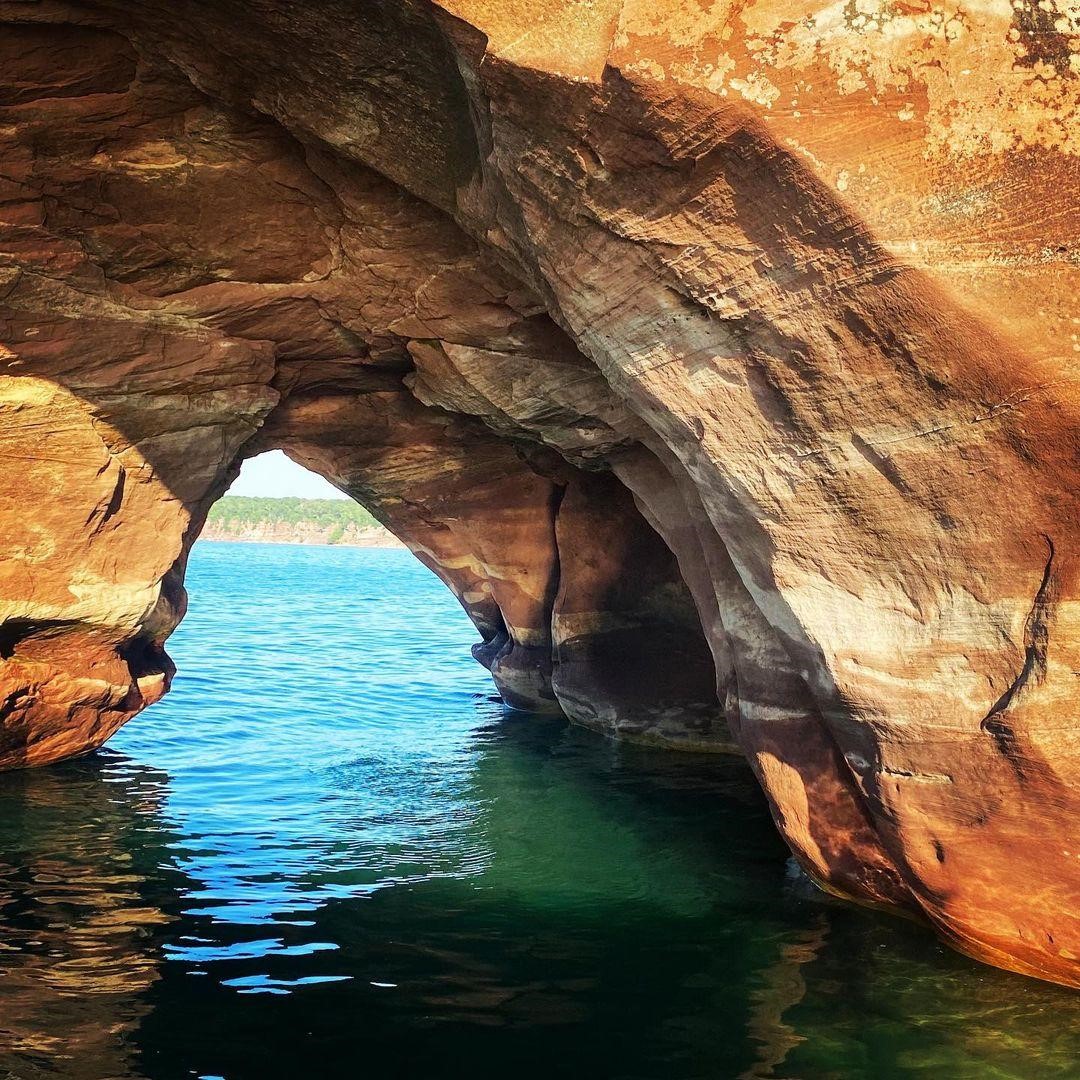 PC: Instagrammer @millermgeorges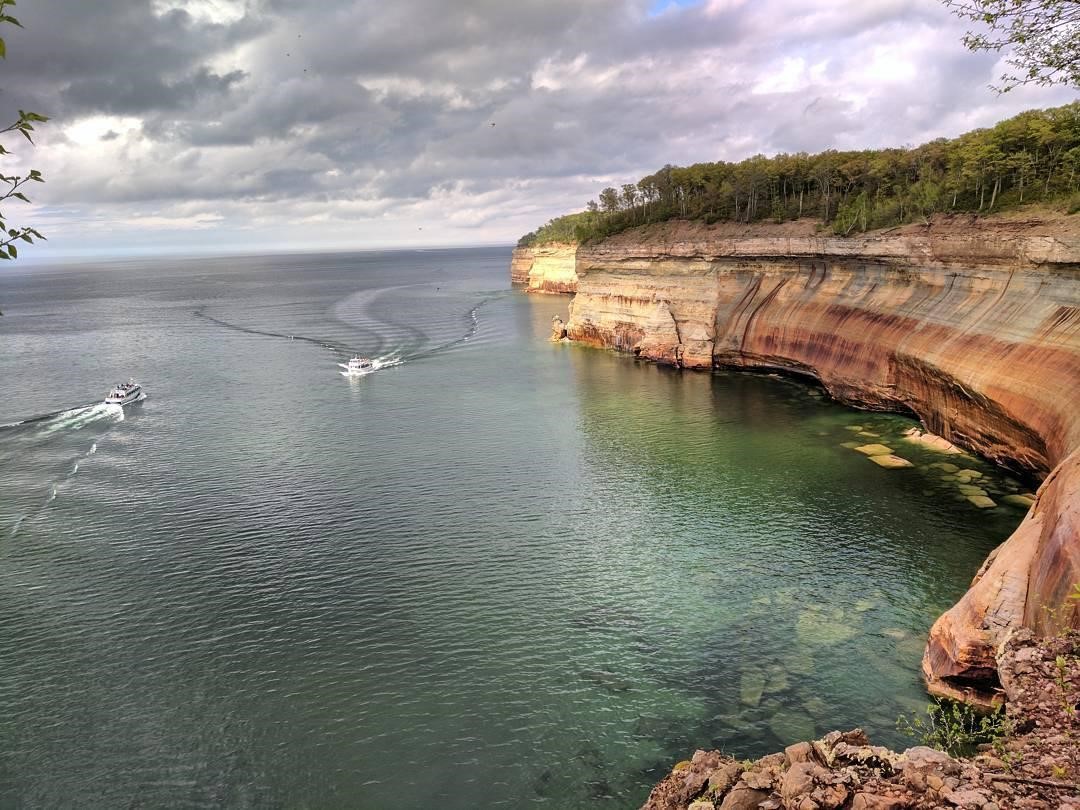 PC: Instagrammer @pictured_rocks
Explore miles of gorgeous trails in the park or the nearby Hiawatha National Forest and 14 breathtaking waterfalls. Unwind at one of (or all!) the white sandy beaches. Be sure to try the local fair, specifically, fresh Lake Superior whitefish and pasties (pronounced past-ee)!
Reservations Recommended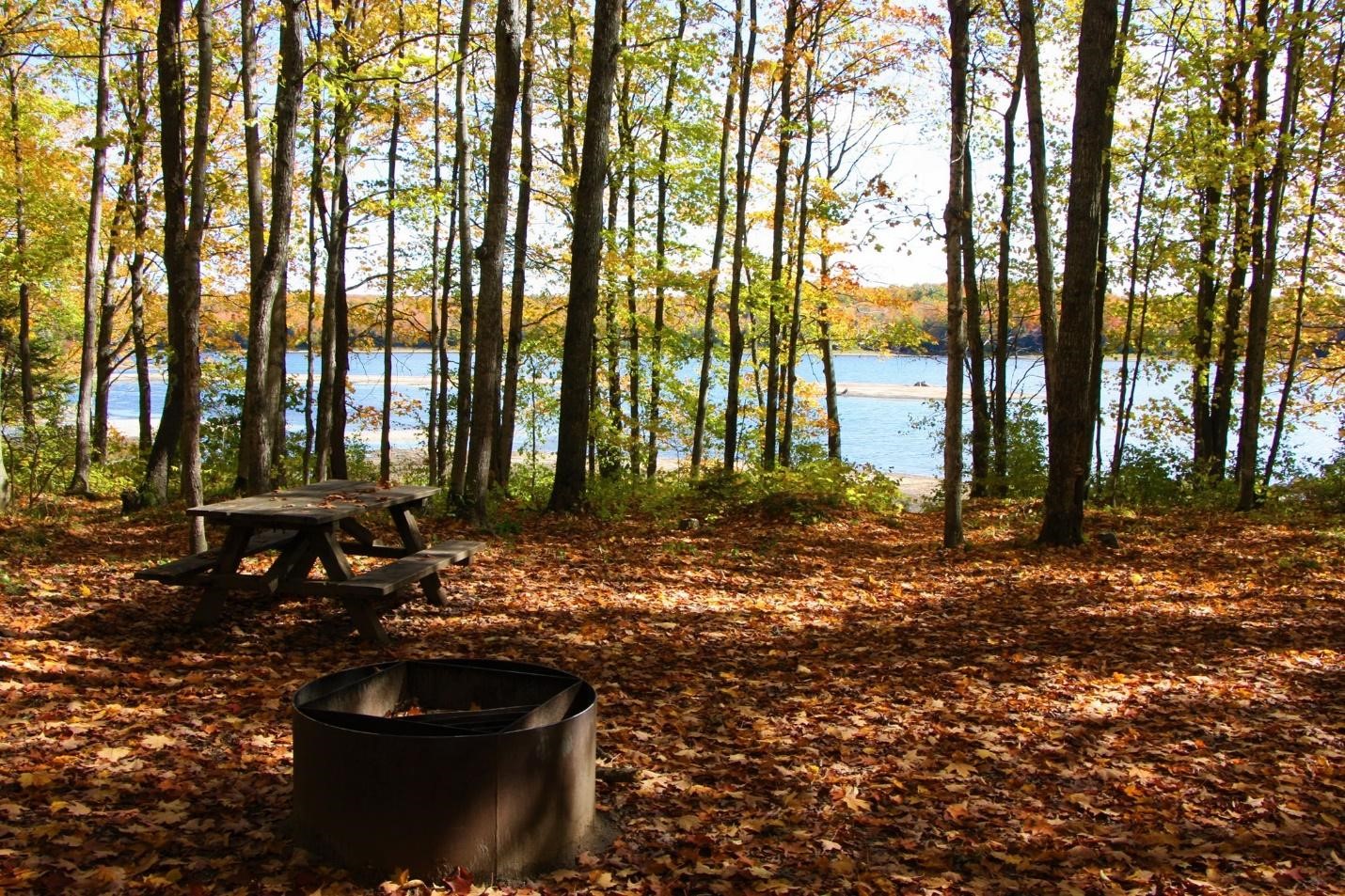 One of the campgrounds near Munising. PC: Instagrammer @maymiejameson
It's always a good idea to plan ahead and have a place to stay. The Munising area offers a wonderful selection of lakeview hotels, cabins and cottages, or campgrounds. Once you're settled, it's time to explore! Book your trip now!
Plan your trip!