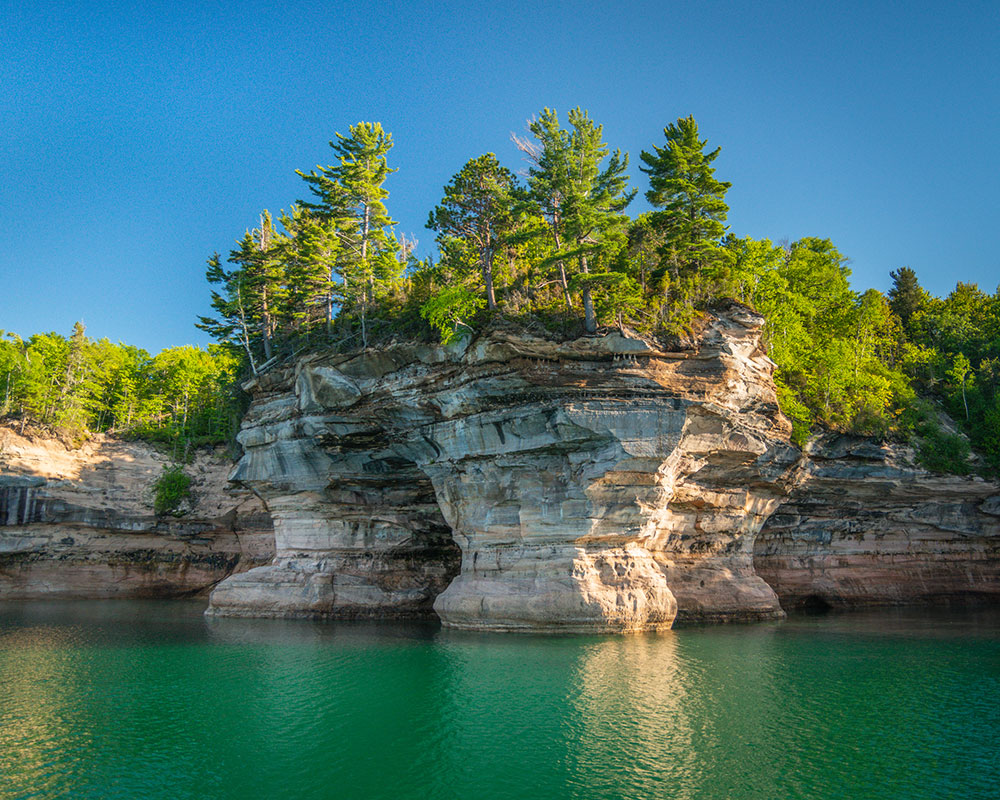 Pictured Rocks National Lakeshore. Photo courtesy of Tim Trombley.
Metropolitan living certainly had its delights, although it's essential to unwind and soak in all nature has to offer every so often. A trip to the
Pictured Rocks National Lakeshore
in Michigan's beautiful Upper Peninsula not only offers a peaceful adventure but the short drive makes it a convenient journey as well. Don't worry about buying a plane ticket to this national gem – it's only a
six-hour drive north
from Chicago!
Why Pictured Rocks National Lakeshore?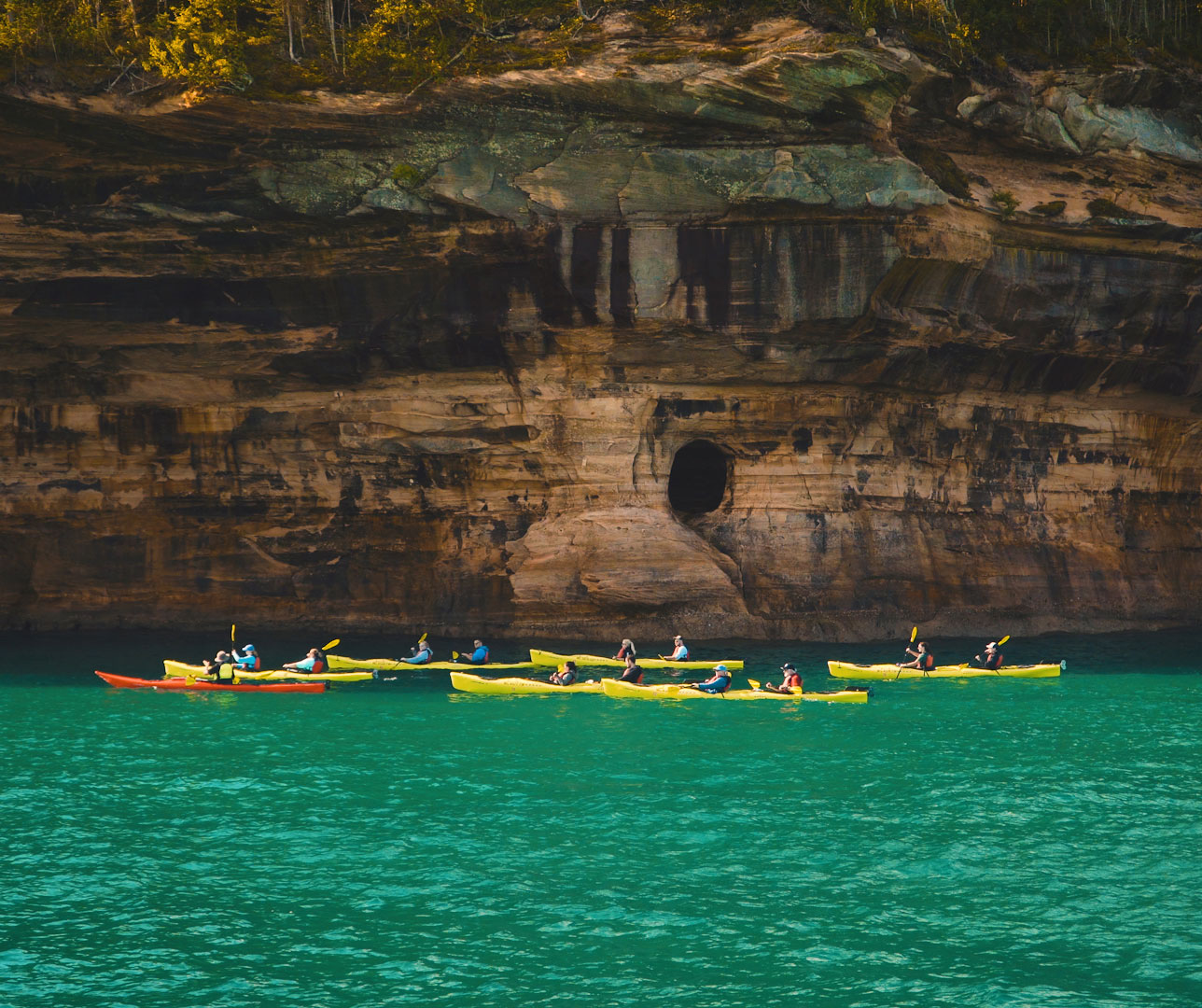 Massive sandstone cliffs and unique formations along Lake Superior shoreline, sand dunes, miles of incredible hiking trails, beaches, waterfalls, inland lakes, and wild forests make up the Pictured Rocks National Lakeshore. Minerals from Lake Superior stain the cliffs and sea caves with magnificent hues of white, red, blue and greens as water seeps into cracks and crevices in the sandstone. If you drive US 41 north for six hours from Chicago, you'll arrive at Munising, the western gateway community to the Pictured Rocks park. This charming city boasts with small town pride and offers exquisite cuisine, art and culture projects and storefronts that decorate the downtown, and local businesses unique to the area.
Book a boat cruise or kayak trip in Munising to get the most intimate views of Pictured Rocks.
How Do I Get There?
On your adventure to Pictured Rocks you'll drive near the shores of not only Lake Michigan, but Lake Superior – the largest freshwater lake by surface area in the world! Fortunately, if you're planning a short weekend trip, the drive is only six hours, which gives you a good amount of time to explore the Pictured Rocks park. However, if you have extra time on your hands, why not visit a few sights and attractions along the way?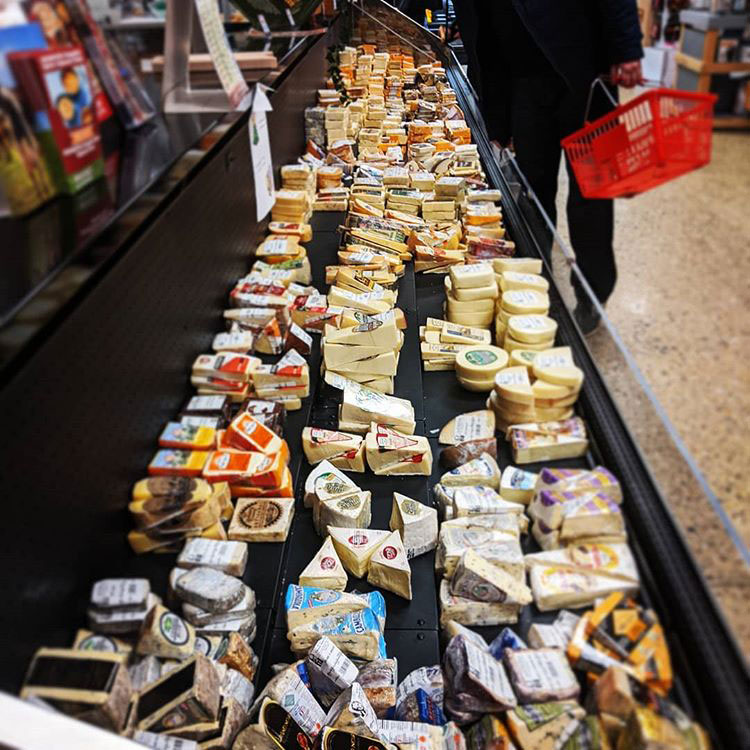 Take a pit stop at Mars Cheese Castle, a popular food store, delicatessen, and taproom in Kenosha, which is a little over an hour north of Chicago. A little further north of Kenosha is the city of Racine, where during the summer you can visit Horlick Field – the stadium for the Racine Bells of the All American Girls Baseball League (the yellow team that beat Geena Davis's team in the film "A League of Their Own") and one of the original NFL franchises.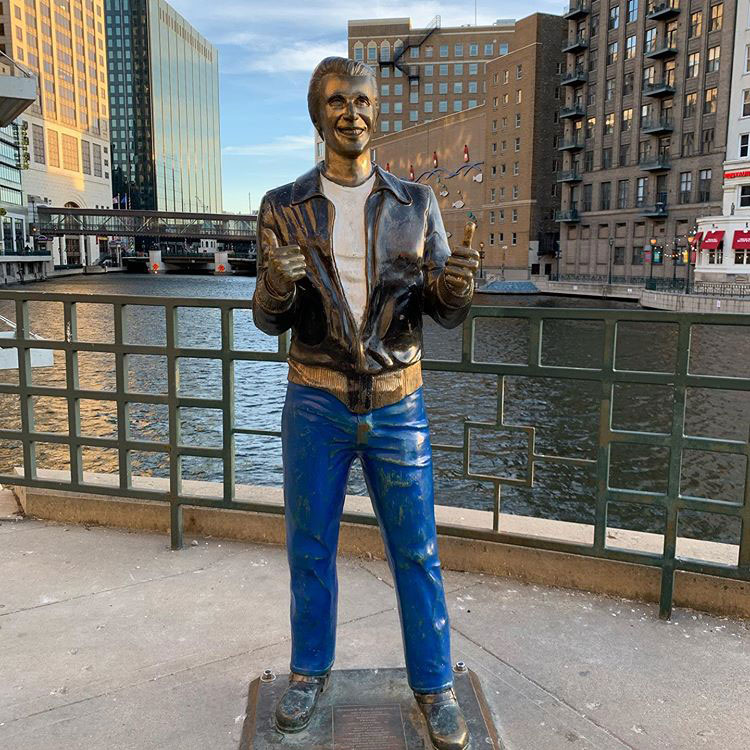 Be sure to check out
Milwaukee
, a city known historically as "the beer capital of the world." Still to this day, a local pub can be found on nearly every block. If beer history isn't your thing, visit the beautiful Milwaukee Riverwalk downtown where you can take your picture next to the
Bronze Fonz
– a statue that pays homage to Arthur Fonzarelli or "the Fonz" from the popular sitcom "Happy Days."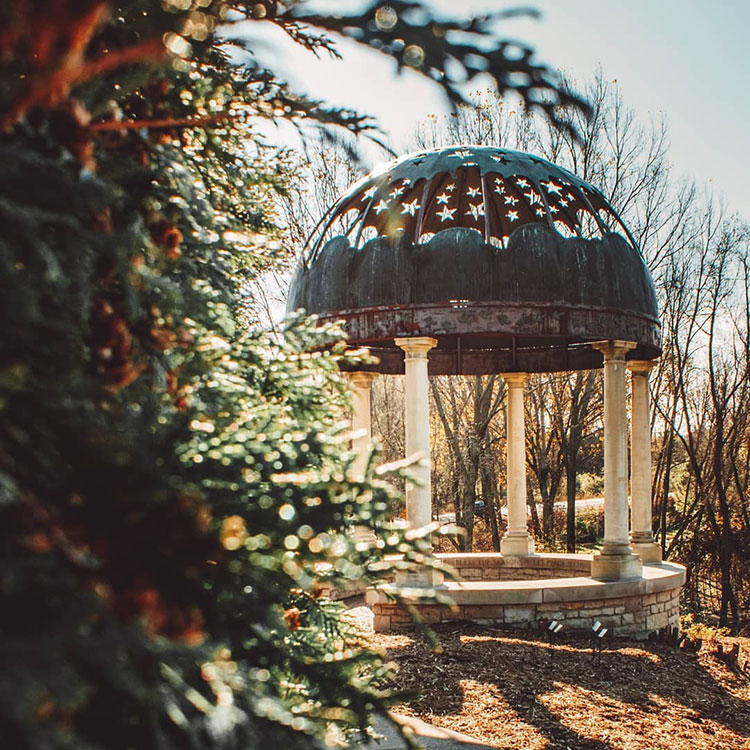 From Milwaukee, travel U.S. 43 north 117 miles to Green Bay. Visit Lambeau Field – home of the
Green Bay Packers
while in town, or tour the
Green Bay Botanical Garden
for a small fee. Travel U.S. 41 north from Green Bay to Marinette and check out
Seguin's House of Cheese
– one of Wisconsin's most unique cheese and gift shops – and Mickey-LU Bar-B-Q, a vintage fast-food joint that's served charcoal-grilled burgers, hot dogs, malts and sundaes since 1942. Both area staples.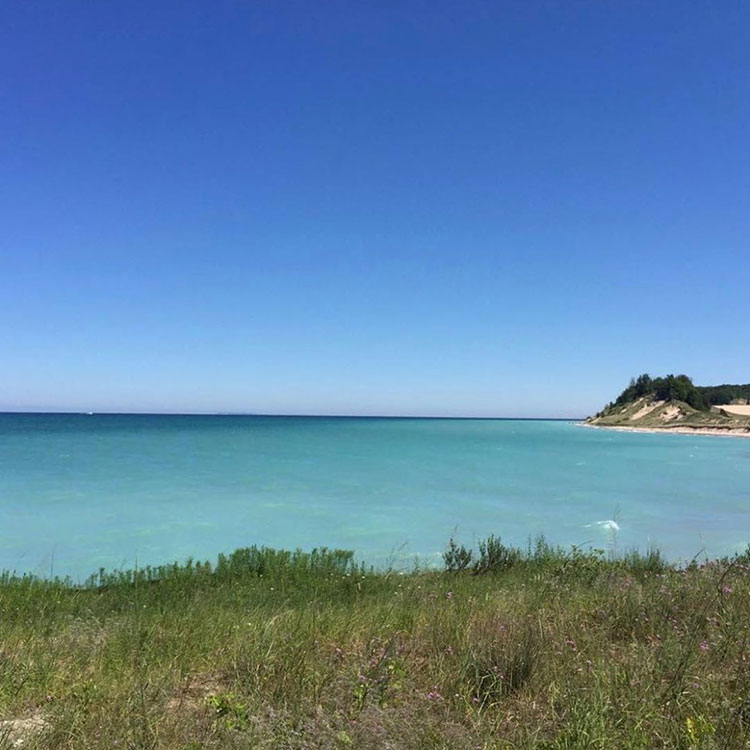 Make the rest of your adventure memorable by taking the scenic route. Michigan Highway 35 runs along lovely Lake Michigan shoreline from Marinette through the scenic Upper Peninsula. Follow M-35/US 41 about 90 miles to Trenary, where you'll turn north on M-67 for about 8 miles. Take M-94 east for 17 miles to Munising.
What Do I Do When I Get There?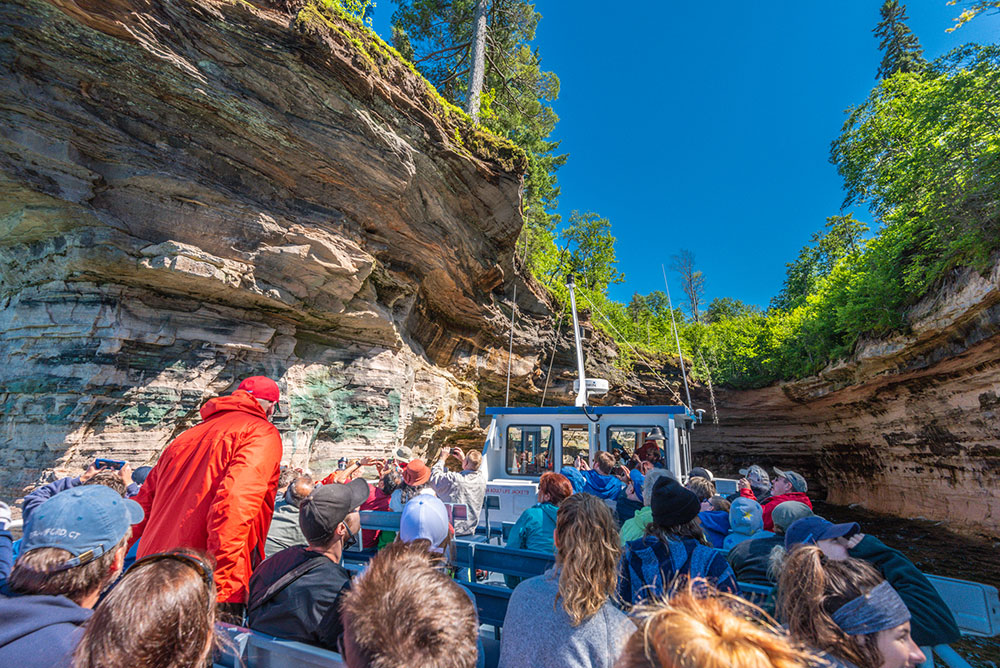 Pictured Rocks Cruise. Photo courtesy of Tim Trombley.
Board
Pictured Rocks Cruises
newest catamaran or take a guided kayak tour with
Pictured Rocks Kayaking
, the only outfitter in the area that launches kayakers offshore on a boat, and see the best of the sandstone formations along the lakeshore up close and personal. Explore miles of gorgeous trails in the park or the nearby Hiawatha National Forest and 20 breathtaking waterfalls. Unwind at one of many (or all!) of the white sandy beaches. Try the local cuisine – fresh Lake Superior whitefish and pasties are the most popular – and be sure to visit the museums to learn how people lived in the area years ago!
It's always a good idea to
plan ahead
and have a place to stay. The greater Munising area offers a wonderful selection of lakeside hotels, cabins and cottages in the woods, and rustic or modern campgrounds. Once you're settled in, it's time to explore!
Book your trip now!